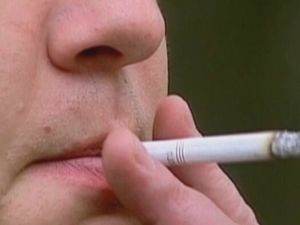 Seattle city parks are closer to going tobacco free.
City parks department commission on Thursday approved a ban set to take effect July 1.
The ban would expand a current city ordinance which bans "smoking, chewing, or other tobacco use...within 25 feet of other park patrons and in play areas, beaches, or playgrounds."
Several major cities have already adopted a parks-wide smoking ban including Los Angeles, New York City, Boston, Chicago and San Francisco.
"We think protecting people from secondhand smoke, which there is no safe level of secondhand smoke, makes sense," Parks and Recreation acting Superintendent Christopher Williams has said. "It makes sense for us to be doing this as a parks and recreation department."
Williams said the goal is not to ticket, fine and arrest people for smoking in parks. The goal is to make the parks healthier. Violators would first be reminded, then get a warning, then be temporarily banned from the parks for a short time. The rule would also allow events like Hempfest to apply for a permit to allow smoking for the duration of their event.
The proposed ban doesn't sit well with everyone. Opponents of the ban say they plan to pay close attention to how it's enforced.
Despite the frustration for many, several people support the possibility of making the parks healthier for all who visit.