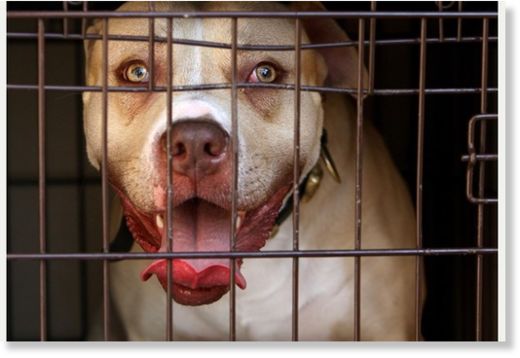 A dog has been shot by police officers in Gloucester after
it attacked its owner so badly he had "flesh hanging from his arm and leg".
A force spokesman said officers contained the animal in a garden in King Edwards Avenue at about 1.50pm.
An attempt to stun the dog using a taser failed and officers were forced to kill it using a shot gun.
The owner, who has been taken to Gloucestershire Royal Hospital for treatment, was attacked by the dog after he attempted to put its collar back on.
Police say the owner of the dog then sought refuge in a neighbour's house until police arrived.
A police spokesman said: "The owner of a dog reported he had been attacked by his dog - he suffered bites to his arms and legs and a broken finger.
"Officers did everything they could to contain it and put it down humanely.
Even when they tried to contain it with a pole, it would not be subdued.
"Because of a risk to the public they had to make that decision."
The road was also closed until the dog was contained.
A neighbour, who wanted to remain anonymous, said he saw the drama unfold when he was walking his own dog.
He said: "There were about four or five police cars there and one of my neighbours said the man was savaged by a dog and had flesh hanging from his arm and leg. It was quite a big dog and it took two officers to carry it off in a bag."