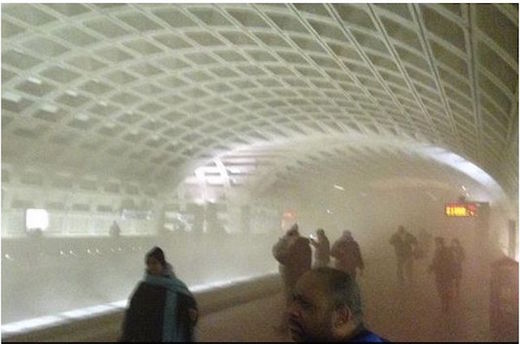 Metro suspended service on several lines between Foggy Bottom in Washington and Rosslyn in northern Virginia for about three hours after a report of smoke.
The delays caused major disruptions Monday morning for commuters on the orange, blue and silver lines and trains were still running on just one track in the afternoon.
Metro blames an insulator along the third rail that may have been giving off smoke and says repairs have been made in the area. Metro apologized to commuters on its website, saying it was aware that many experienced long, crowded trips.
Fire department spokesman Timothy Wilson says smoke dissipated while firefighters were at the Foggy Bottom station. Lt. Sarah Marchegiani with the Arlington County Fire Department says firefighters at the Rosslyn station only found an odor.