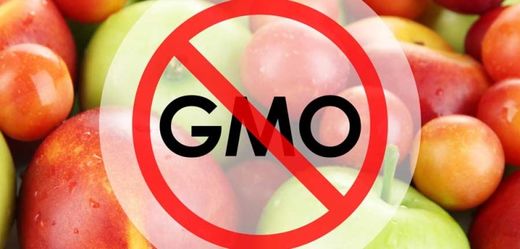 How else to explain the extraordinary, coordinated attack on Chipotle for going GMO-free?
After
announcing
that Chipotle would make the switch to using exclusively non-GMO ingredients in their food, the restaurant chain was slammed hard by major news media outlets. Here's a sampling of some of the headlines: "Why Chipotle Mexican Grill Going GMO-Free is Terrible News" (
Time
); "Chipotle's GMO Gimmick Is Hard to Swallow" (
Washington Post
); "Why We Can't Take Chipotle's GMO Announcement All That Seriously" (NPR).
We've come to expect a complete and utter lack of balanced reporting and journalistic integrity when it comes to some of the issues the natural health community cares about, but this sort of vindictive screed against a company for simply trying to satisfy its customers strikes us as particularly egregious and appalling.
The smear job does have one merit. It brings out into the open what GMO investigators have to deal with every day: constant intimidation and threat. Any scientist who dares take on GMO special interests will be told that his or her career will be ruined, and then ever more intense pressure will follow. Why? Because the biotech and Big Pharma companies involved have huge sums of money at their disposal—money that can make or break university research budgets, and money that is channeled to media advertising, which is keeping traditional media alive.
The most vehement denunciation of Chipotle's recent decision came from the editorial board of the
Washington Post
,
which wrote
, "Thus has a leading food company added its imprimatur to a global propaganda campaign that is not only contrary to the best scientific knowledge but also potentially harmful to vulnerable populations around the world."
Apparently the editorial board feels qualified to decide unilaterally who the "best" scientists are—and this without even considering who is being paid by whom! The
Post
then laments the fact that "the anti-GMO lobby has scared people, and burritos can be sold by pandering to these fears."
To learn who is really scared—and for good reason—just speak to the scientists and doctors who dare raise questions about GMO safety. After Dr. Mehmet Oz covered the recent classification of glyphosate—the pesticide associated with many GMO crops—as a probable human carcinogen, a group of doctors
sent a letter
to Columbia University asking for Dr. Oz's removal as vice chair of the Department of Surgery at Columbia's medical school.
Rather than adding anything meaningful to the debate, the major media outlets are sending a clear message to the restaurant industry: "If you follow in Chipotle's footsteps, we will make an example of you." It seems clear to us that such a frontal attack by major news outlets must have been instigated by the biotech industry's PR departments.
Despite the opinions of these media outlets, which are desperately chasing advertising dollars,
93 percent
of Americans support labeling GMOs. Companies that respond positively to consumer demand should be applauded, not vilified. In what universe is it "pandering" to provide consumers with what they want?
Momentum is building behind the movement to label foods that contain GMOs. Last week,
a federal court denied the Grocery Manufacturers Association's attempt to block
Vermont's recent GMO labeling law.
The law is scheduled to go into effect on July 1, 2016. However, the state's motion to dismiss the GMA's case was also denied, so the lawsuit against the legislation will likely continue.
This decision is crucial because it helps advance the
Connecticut and
Maine
labeling laws, whose language Jonathan Emord of Emord & Associates and ANH-USA provided to legislators. After our language was accepted, trigger clauses were added to both bills, requiring four other states (in Connecticut's case) and five other states (in Maine's case) to pass similar bills before the legislation goes into effect.
Applauding the decision in Vermont, Emord told ANH-USA:
"the United States District Court for Vermont properly applied First Amendment precedent to strike down a summary challenge to Vermont's GMO labeling law. That decision bodes well for the substantially similar bills in Maine and Connecticut. The efforts of ANH have proven indispensable in bringing to pass this great outcome, which affirms truth in labeling against the advocates of deception."
Seeing the writing on the wall, the GMA and other special interests are not sitting still. Just one day after the Vermont decision, Big Food— working under the misleading name of the Coalition for Safe and Affordable Food—
sent a letter
signed by 370 groups urging members to co-sponsor Rep. Pompeo's (R-KS) "Safe and Accurate Food Labeling Act."
As we reported a few weeks ago
, t
his bill would make the labeling of foods containing GMOs
voluntary
and would supersede mandatory labeling laws at the state level.
Comment:
Back in 2012 Vermont was pushing for GMO labeling based on consumer demand, unfortunately, consumer rights were denied back then in favor of biotech industry wishes/ profits. It appears that corporate intimidation is still the name of the game and of course these ridiculous smear campaigns continue with the support of the mainstream media!
Things are heating up on the genetic engineering front in the state of Vermont, where an overwhelming 96 percent of Vermonters vehemently support "right to know" legislation that mandates full disclosure of genetically-modified organisms (GMOs) on food labels. But according to Ronnie Cummins from the Organic Consumers Association (OCA), Monsanto is now threatening to sue the state of Vermont should it dare to pass such legislation, which has stalled it in committee.
What it really comes down to this: Elected officials are abandoning the public interest and public will in the face of corporate intimidation.

Monsanto has used lawsuits or threats of lawsuits for 20 years to force unlabeled genetically engineered foods on the public, and to intimidate farmers into buying their genetically engineered seeds and hormones. When Vermont became the first state in the nation in 1994 to require mandatory labels on milk and dairy products derived from cows injected with the controversial genetically engineered Bovine Growth Hormone, Monsanto's minions sued in Federal Court and won on a judge's decision that dairy corporations have the first amendment "right" to remain silent on whether or not they are injecting their cows with rBGH - even though rBGH has been linked to severe health damage in cows and increased cancer risk for humans, and is banned in much of the industrialized world, including Europe and Canada.
...
Unfortunately in the US, industry and the government continue to side with Monsanto rather than the 90% of consumers who support labeling. Monsanto's biotech bullying is a classic example of how the 1% control the rest of us, even in Vermont, generally acknowledged as the most progressive state in the nation.
With companies like Chipotle going GMO-free and key advancements in states laws requiring the labeling of GMOs, there are reasons to be optimistic. But advocates and activists must send clear messages: one of encouragement to Chipotle for responding to the preferences of consumers, and one of admonishment to media outlets for caving into industry pressure and viciously attacking Chipotle on this issue.