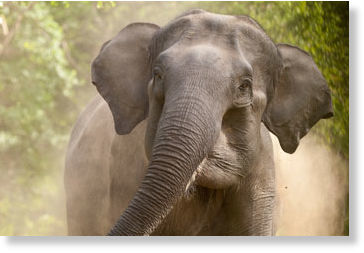 An elephant went on rampage in the State capital creating havoc among the people for several hours before daybreak on Wednesday. One person named Baldev Mahli, 55
, got killed after it rammed over him after he came out of his house
at Naya Basti under Argora Police Station in Ranchi.
It also injured at least two other persons of the same locality as they stepped out of their houses.
A forest official said that the tusker took the root from the jungles of Khunti to Lalkhatanga to Bio-diversity Park and entered the city along with the boundary of Birsa Munda Airport, then to Birsa Chowk from where it took the Hatia Ranchi Railway line for venturing towards Argora and Kadru heading towards Ranchi Station.
They, however, claimed that the elephant has been chased away to the jungles of Lalkhatanga adjacent to Ranchi.