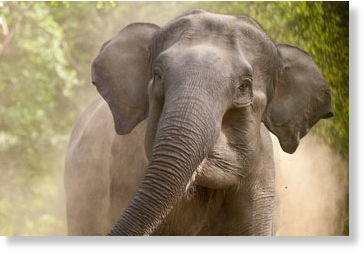 A youth, who was injured by a wild elephant at Madhyam Ghanmor village in Longdu upazila on Monday night, died at Longdu Upazila Health Complex early yesterday.
The deceased is Joyprakash Chakma, 38, a resident of the village.
Police said a wild elephant from the adjacent hills entered the village and attacked Joyprakash while he was guarding his paddy field around 8:30pm on Monday night, leaving him critically injured.
Villagers rushed him to Longdu Upazila Health Complex, where he succumbed to his injuries around 6:00am.