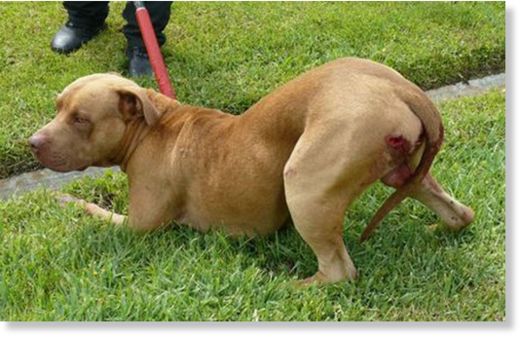 One man was severely injured after he was attacked by a pit bull Monday in Port St. Lucie, according to a police report.
David Brashear, 63, was in critical condition at Lawnwood Medical Center after he was mauled by a pit bull named Nova on the 2200 block of Southeast Rich Street, police said.
The incident began around 3 p.m. when a neighbor requested that the pit bull's owner, Vincent Bacchus, bring his dog inside so that she could let her dogs out, the report said.
As Bacchus was attempting to bring Nova inside, the pit bull turned on its owner and bit him in the arm. Bacchus was forced to jump a fence into his neighbor's yard to get away from Nova, according to the report.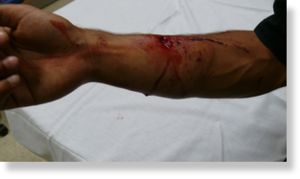 As Bacchus was treating a laceration on his arm, they heard Nova barking aggressively.
That's when Bacchus saw Brashear, his roommate, pinned to the ground while getting mauled by Nova.
The neighbor gave Bacchus a 9-millimeter handgun to stop the attack. Bacchus fired three shots, shooting Nova once in the hind end and ending the mauling, police said.
Brashear underwent surgery on his arm. Bacchus, 22, took himself to the hospital to threat wounds to his arm.
Animal control confiscated Nova, the report said.
During an investigation into the incident, officers learned that Nova attacked another man two weeks ago, biting him on the neck. The attack was not reported "for fear the animal would be taken away,"
the report said.