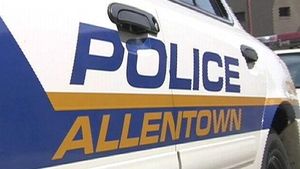 A sinkhole developed in the 2400 block of Lehigh Parkway South, near the entrance of Mack Truck Customer Center late Sunday, according to Allentown police.
The
15-foot-wide hole
has been stabilized but
traffic is being diverted because of the presence of gas mains under the road
in the area, police said.
The hole is also about 50 yards from the main entrance to the Mack Trucks facility. Mack workers are being diverted to the Oxford Drive entrance of the Allentown Recycling Center and then to the rear entrance of the Mack facility, police said

Comment:


The current sinkhole isn't the first one in Allentown. Another opened 6 months ago, as you can see in the video above. In 2013 a large sinkhole threatened a family home in Bethlehem Township (video below).