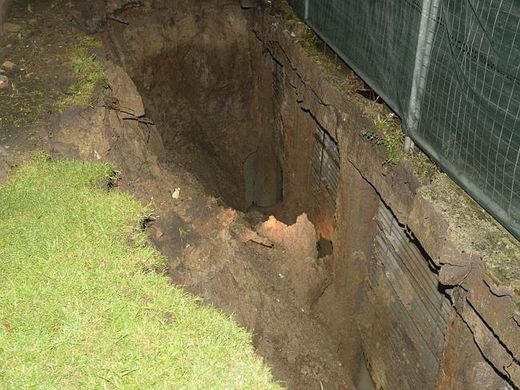 Dozens of residents have spent the night away from their homes after fears of a building collapse in Sydney's west.
About 60 people were evacuated from three apartment blocks in Harris Park on Saturday evening after heavy rain damaged a nearby construction site at Parkes Street.
NSW SES media spokesman Todd Burns said the walls of a construction pit had started to crumble after being softened by rain.
Amid concerns the apartment buildings either side might give way, residents spent the night with family and friends and had not been allowed to return on Sunday morning.
Police said initial inquiries indicated that severe weather conditions had caused "excessive soil erosion and affected the structural integrity of the site".
It is not known when the buildings will be deemed safe as investigations involving the site developer, engineers, geologists and gas and electrical companies continue.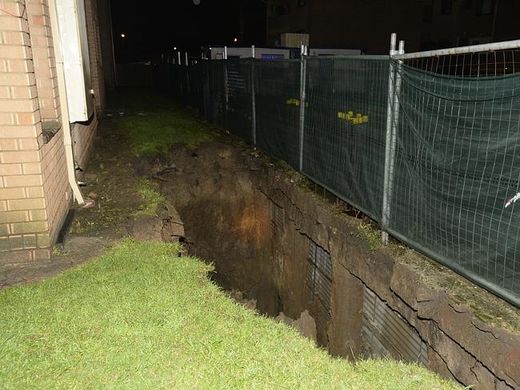 The job was one of more than 1000 the SES had responded to since 7pm on Thursday as wild weather hit Queensland and New South Wales, fatally
sweeping three cars
off the road north of Brisbane and
killing a six-year-old boy
at South Ballina.
More than 200 calls for help were made to the SES overnight, with Manly particularly hard hit in the Sydney metropolitan area.
Mr Burns said there were 11 flood rescues overnight mostly occurring in the Coffs Harbour region.
"We've still got people trying to drive through flood waters and getting stuck. It's crazy people are dying by doing this and people still keep trying," he said.
The weather
was expected to ease
on Sunday and clear moving into the week, with tops of 28 degrees for flood-affected areas in the north, a meteorologist for Fairfax Media-owned Weatherzone said.