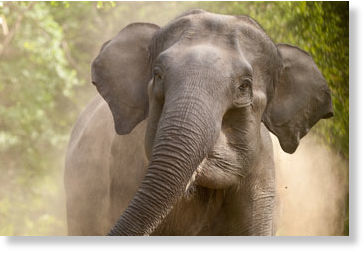 K. Balan (47) of Bokkapuram was killed by an elephant late on Thursday, when he along with a few other people were collecting firewood in the nearby forest of The Nilgiris North division.
The group was chased by the elephant.
While the rest managed to flee to safety, Balan went missing. On Friday, Balan's body was found at Nelson estate near Bokkapuram. On behalf of the State Government,
Forest Department officials gave away the first instalment solatium of Rs. 25,000 to his family.
The body was sent to Gudalur Government Hospital for post-mortem examination.