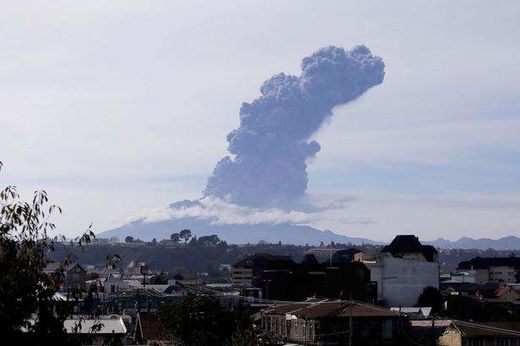 The Chilean volcano that erupted spectacularly twice last week is causing more chaos after once again spewing a cloud of ash and gas into the sky
Calbuco began erupting again today, sending a massive plume of smoke into the clear blue sky.
The volcano spewed over 200 million tonnes of ash last week, coating nearby towns, wrecking the local salmon industry, and forcing the cancellation of flights as far as Buenos Aires, some 870 miles away.
The volcano had gone quiet, but geological officials had warned it was still unstable and could erupt again.
Calbuco, one of the most active along a chain of around 2,000 in Chile, is in the scenic Los Lagos region around 1,000km (620 miles) south of the capital, Santiago.
Video
here