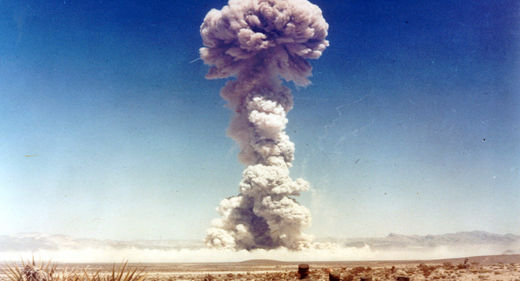 The United States is ready to use all military options, including nuclear weapons, to defend its Japanese ally.
"Central to this is the ironclad US commitment to the defense of Japan, through the full range of US military capabilities, including nuclear and conventional."
The US Navy base in Yokosuka will station more ballistic missile defense warships by 2017 and receive an advanced nuclear-powered supercarrier in 2015, according to a joint US-Japan statement issued on Monday.
"The Ministers [Japan's Foreign Minister Fumio Kishida, Defense Minister Gen Nakatani] welcomed US plans to deploy additional Aegis ships to Yokosuka Naval Base by 2017, as well as the swap-out of the aircraft carrier USS George Washington with the more advanced USS Ronald Reagan later this year."
On April 6, 2015, the US Defense Department announced it would locate 60 percent of its military fleet to the Pacific-Indian Ocean, with the newest and most capable weapons systems first going to the Asia-Pacific region.
The US Fleet Activities Yokosuka naval base, located south of the Japanese capital city Tokyo, was established in 1945. The base is the largest overseas US Naval installation in the world and is considered to be one of the most strategically important bases in the US military, according to the US Navy.
"The Ministers also reaffirmed that the Senkaku Islands are territories under the administration of Japan and therefore fall within the scope of the commitments under Article 5 of the US-Japan Treaty of Mutual Cooperation and Security,"
the joint statement read.
The Diaoyu, or Senkaku, Islands have long been a disputed territory between China and Japan. Tokyo claims it has occupied the islands since 1895, while Beijing argues that the islands were recognized as Chinese as early as 1783.
The ministers stated that "they oppose any unilateral action that seeks to undermine Japan's administration of these islands."
The joint statement that outlined updated US-Japan military guidelines was issued on Monday by the US-Japan Security Consultative Committee (SCC) that includes US Secretary of State John Kerry, US Defense Secretary Ashton Carter, Japanese Minister for Foreign Affairs Fumio Kishida and Japanese Minister of Defense Gen Nakatani.