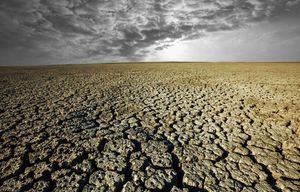 NASA experts claim California now holds less than 1 year in water reserves, while the drought and water usage have depleted fresh supplies at a drastic rate. This is a direct threat to biggest source agriculture production in the country, with some 80-90% of many key fruit and vegetable crops being raised in California...
If they are right, are you prepared to handle skyrocketing food prices or even shortages of foods you rely upon?
The severity of the drought is a wake up call to take a serious look at our dependency upon the grocery store for food. There is no better time to think about and start doing your own homestead, backyard and community gardens, small scale farms, coops, herd shares and other arrangements that can change the dynamic of how you eat
- with the potential to drive local economies and transform your health. Without a vibrant community of healthy food production not reliant about the national and global distribution network, and without a healthy streak of self-sufficiency, we are doomed to making do with a collapsing and vulnerable system.
Mass agriculture has taken so many short cuts, that much of the food is not fit to eat; the issues are endless, but easily circumvent by growing your own and taking responsibility for what you eat.
Here's looking at what's on the end of your fork...