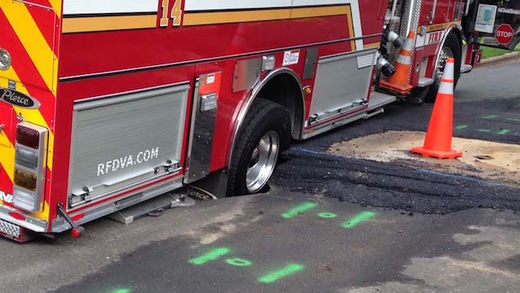 A firetruck is stuck near the intersection of Noble and Rennie avenues after the back tire hit a sinkhole.
Engine 14 was out checking for street closures Thursday morning after a water main break on Wednesday when the accident happened. A tow truck is on the way.
No one was injured in the accident. The extent of the damage to the engine will not be known until they remove the vehicle.