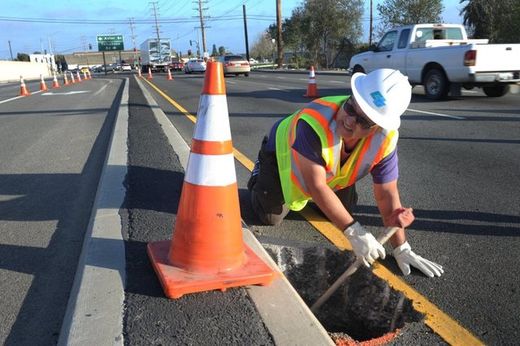 One lane of Highway 118 in Saticoy is expected to remain closed until Thursday as crews work to repair a sinkhole in the area, officials said Tuesday.
The sinkhole, about 5 feet deep and 10 feet wide, was caused by a leak from a reinforced concrete drainage pipe joint, according to Caltrans.
Caltrans officials said water inside the pipe will be removed, the break will be patched and the void will be filled with concrete slurry.
The sinkhole is on the Wells Road portion of the highway between Darling and Telephone roads, and motorists are advised to avoid the area and use alternative routes.
It was discovered by a Caltrans maintenance crew member about 11 a.m. Monday.