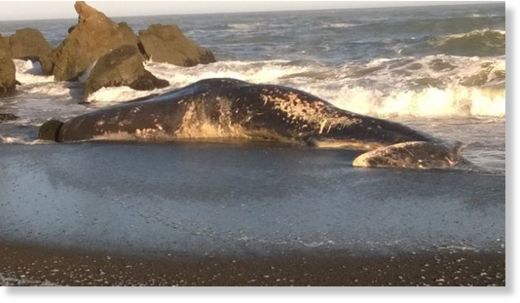 Biologists are heading to the San Mateo coast Wednesday morning to try and determine what killed an endangered sperm whale.
The 50-feet sperm whale was found bleeding from its head and into the water along at Mori Point on the south end of Sharp Park State Beach in Pacifica Tuesday.
On Wednesday, scientists from the Marine Mammal Center and the Academy of Sciences will perform a necropsy. They'll have their work cut out for them since adult sperm whales can get up to 50 tons in size.
It's unknown at this point if they will then leave the decomposing whale ashore or tow it out to sea.
Whale strandings are fairly rare. The Center said they do not see many stranded animals of this species, dead or alive, on shore.