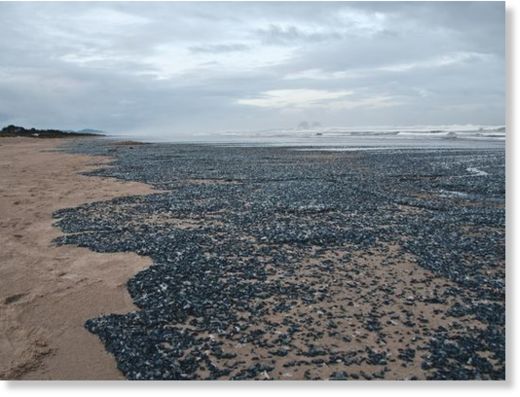 Thousands of jellyfish-like creatures were seen piled up on Rockaway Beach Sunday morning in what appeared to be a massive die-off.
The animals are called Velella velella. They're like a cousin to the jellyfish.
They are commonly called "purple sailors," "little sail," and "by the wind sailors."
The die-offs occur each spring along beaches from Oregon to California.
Velella velella typically live in the open ocean, but when warm water and storms draw them near shore, the wind blows them onto beaches, where they die in piles.
The Oregon Department of Fish and Wildlife says Velella velella do sting their prey while in the water, but they are harmless to humans.