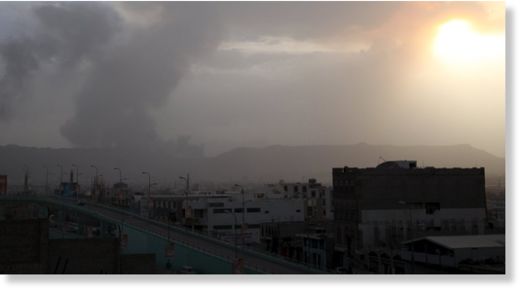 Yemen lost power after attacks on substations and power lines, and the Saudi Arabia-led coalition attacked communications infrastructure.
Yemen's capital and several provinces have lost power after armed militias attacked substations east of Sanaa, a representative of the country's Energy Ministry told Sputnik.
The attacks, together with the state company's lack of fuel for power plants and Saudi-led coalition attacks on telecommunications infrastructure threaten to cut Yemen off from the world.
"Armed gangs attacked substations and power lines in the Maarab province this morning, which led to a complete loss of power supplies from Yemen's state energy company."
On Sunday, Yemen's state energy company said that it stopped generating power due to a lack of fuel. The company asked international organizations to assist in fuel supplies "before the provinces plunge into darkness."
Telecommunications Bombed
Also on Monday, telecommunications towers in Sanaa were attacked by the Saudi Arabia-led coalition, a military source told Sputnik.
"Several hours ago, coalition planes attacked telecommunication towers on Aiban Mountain in Sanaa, which caused disruptions in Internet service, which could be turned off completely if the planes continue their attacks."
A building which belongs to one of Yemen's state television channels was bombed by the Saudi Arabia-led coalition last week.
On March 26, Saudi Arabia, alongside several other Arab states, including Egypt, Jordan and the United Arab Emirates, began carrying out airstrikes against Houthi positions in Yemen, following a request from President Abd Rabbuh Mansur Hadi, who has been forced to flee the country.
Yemeni officials have claimed that Iran was supplying weapons to the Houthi rebels. Tehran has refuted the allegations and qualified the airstrikes on Yemen as military aggression that could lead to the aggravation of the crisis.