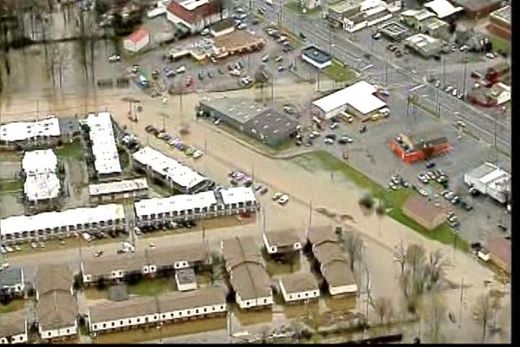 Gov. Steve Beshear has declared a statewide emergency allowing officials immediately access to resources to assist in public safety and recovering efforts.
"We have reports of heavy damage in some areas of the state already, but the threat of thunderstorms and further flooding has not cleared Kentucky yet," Beshear said. "By declaring a state of emergency for the entire state, we can deploy any needed state assistance, such as National Guard troops, without delay."
Several counties declared states of emergency Friday, and some school districts - including Jefferson County Public Schools -- canceled classes because high water and flash flooding made bus transport and school access impossible.
At least one person died in the flooding in Kentucky.
A 63-year-old woman, whose car was swept away in Lee County, was found dead Friday night.