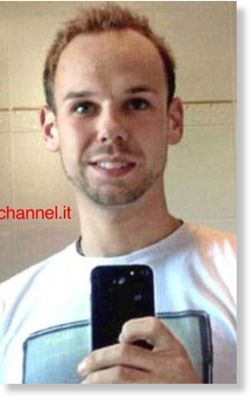 Friends of killer pilot Andreas Lubitz claim he is being framed for murder as part of an elaborate cover-up by his airline company to hide mechanical faults with the plane.
They have set up a Facebook page titled 'Andreas Lubitz A320, we are against the hunt' where they have been sharing their theories about the cause of the Alps disaster.
Some suggest the black box voice recorder had been tampered with by Germanwings parent company, Lufthansa, to make it appear as if Lubitz had deliberately crashed the plane.
Hundreds of its followers are understood to be from the pilot's home of Montabaur in Germany and its surrounding area.
One supporter, who claims to be a former classmate, said: 'I believe in the innocence of Andy!'
They also point out that the second black box data recorder had not yet been recovered from the crash site, which they claim was also proof of a cover-up.
Others also suggested that one of Lubitz's former girlfriends was paid by the media to say that he had once planned to commit a 'heinous act' that would go down in history.
Lufthansa declined to comment.