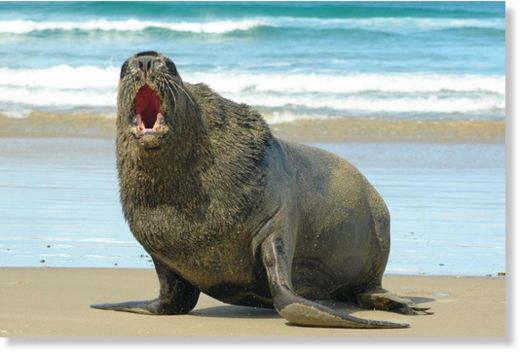 A 5-year-old boy is recovering after being bit in the face by a sea lion at a San Diego beach.
Authorities say the child was on a family outing Sunday at La Jolla Cove when he tried to touch the sea lion. There have been a record number of sea lions washing up on Southern California beaches this year.
The San Diego Fire and Rescue Department says the boy suffered a "minor puncture" to his jaw.
His family took him to a local hospital for examination.
Officials advise beachgoers to stay away from the sea lions, some of which are emaciated and distressed.