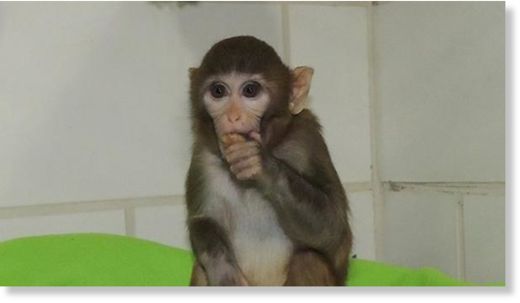 Police are looking for a monkey accused of attacking a maintenance worker in a North Carolina hospital parking lot.
WSOC
reported that animal control officers were called to Carolinas Medical Center-University Wednesday about the report of a monkey on the loose in the parking lot.
The hospital said the maintenance worker tried to contain the Capuchin monkey in a bin until officers arrived. But the monkey alleged attacked the worker and escaped into a wooded area nearby. The monkey's owner came to the hospital to help look for the monkey, according to authorities.
In a March 2014 incident involving the monkey, police said the owner failed to produce the monkey for seizure as it was violating a city ordinance that prohibited an exotic animal in city limits.