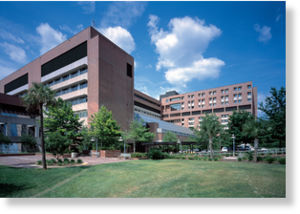 A two-year-old girl was viciously attacked by a dog on Wednesday, March 18, marring her face and upper body with severe wounds that may require cosmetic surgery, according to reports. The attack happened near the intersection of 177th Rd. and 120th Rd. in Western Suwannee County. The girl, Marina Aldama, was treated by medics at the scene until she was life flighted to UF Health in Gainesville. She was in stable condition when she was transported, according to Public Safety Director James Sommers.
"It was a significant dog attack," said Sommers. "
She will probably need cosmetic surgery to reattach everything. Her face, shoulders, upper torso, and back of the head were wounded."
According to a report from the Suwannee County Sheriff's Office, Marina was with her mother in a van with the side door open waiting for her father to get lunch around 1 p.m. on Wednesday.
Marina was

pulled out of the van

and attacked by a dog, the report states. The attack was unprovoked, according to the report.
t is unclear whether Marina was attacked by just the dog who pulled her out of the van or two other dogs who were also found with blood on them at their owner's residence, according to the SCSO report. The dogs were described as "white with brown on them" in the report and officers found blood on one dog's face and neck while two other dogs had blood splatters and streaks on them. Animal control officers made contact with the owner of the dogs regarding the attack.
The dogs were reported to be mixed breed bulldogs.
The report states Marina received a large laceration on her back left shoulder and an unknown extent of injury to the right side of her face.
According to an animal bite investigation report, the owner of the dogs reported that the main dog, a three-year-old female, was vaccinated against rabies and had not bitten anyone before.
The Suwannee Democrat is attempting an interview with a family member of Marina.