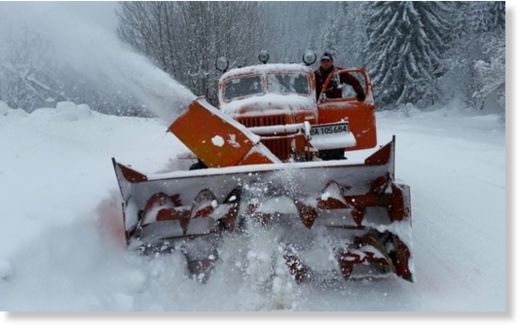 More than 50 settlements in the Plovdiv region are without electricity and water. Snowfall continues.
The situation remains tense and critical in the country, especially for the regions of Smolyan, Kardzhali, Haskovo, Pazardzhik, Plovdiv. say authorities.
The roads are impassable due to fallen trees
, making it difficult for cleaning machines and the normal functioning of the roads.
Laki is in distress for a second day, with thousands of families in the mining town without electricity, says Nova TV.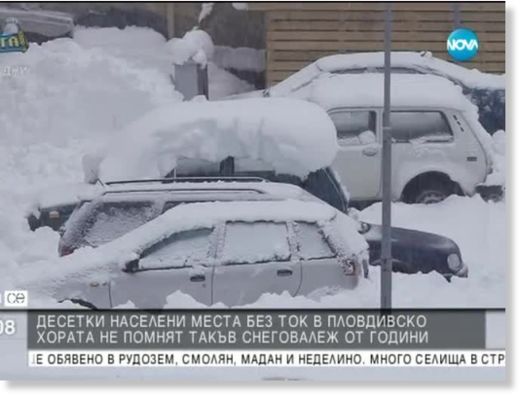 Snow reached a meter deep and huge drifts make the road to the mountain town impassable.
Snowdrifts, drifts and dozens of fallen trees on the only road that leads to Luki. Ambulance and bus can not pass. Dozens of cars stranded.
Snow in the city one meter deep (more than 3 feet). In the mining town and the ten villages around it are over 3500 people who face a second day without electricity.
Wet snow has destroyed power lines and broken the 110-kV wire that feeds the city with electricity.
Trucks bringing food and provisions to the city cannot get through
. People in Luki pray for the snow to stop, because there is no way to get to their jobs in Asenograd and Plovdiv.
Thanks to Argiris Diamantis for
this link