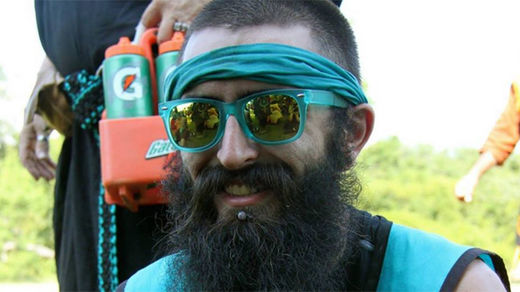 Witnesses say that they saw a murder happen right before their eyes when a Florida SWAT team gunned down an unarmed Deltona man over a tiny amount of marijuana.
They say that the SWAT raid looked more like a police-executed "murder" (their words) than anything that could be construed as "enforcing the law."
But Volusia County sheriff's deputies are defending the dawn SWAT raid where they shot and killed 26-year-old Derek Cruice, 26, even though he was unarmed and non-violent. Cruice became the 10th person to be executed by law enforcement officials in the so-called "War on Drugs" this year.
"They were met with resistance," Sheriff Ben Johnson said to local My News 13.
Johnson told local WFTV that the raid was part of an "ongoing narcotic investigation." Cruice allegedly "advanced on a member of the SWAT Team who was entering the residence," but friends and family explain that there wasn't a violent bone in Cruice's body, suggesting instead that
he was going towards the front of his home when he heard the noise and was shot for this alone.
The shooter has now been identified as 10-year veteran Todd Raible, who police say
"opened fire one time, shooting the suspect in the face while just inside the doorway of the home."
"It has since been determined that Cruice wasn't armed,"
the Sheriff's Office admitted in a statement last week.
One eyewitness who asked to not be identified say that
the police story "is completely a lie. I was there; I watched the whole thing. There was no advancement. There was no reaching for anything."
Another witness said that Cruice was simply going towards the noise that the SWAT team made upon entering the house.
A witness told local network WESH that "the guy was wearing basketball shorts like I am. It's kind of hard to conceal anything or hide anything when this is all you have on."
Yet another witness who was actually inside the home at the time also claims that
police are engaged in a cover-up
of what amounts to murder. Matthew Grady, 24, says that Cruice never resisted arrest.
"There's a couple of seconds between opening the door, walking out, getting to my knee and halfway out there's gunfire," Grady added when interviewed by My News 13. "I look back as the guy's grabbing me, and my friend is dead or dying."
Another witness inside of the home told WFTV that an unnamed man also characterized the deputy's actions as "murder."
Police now admit that they only found only around seven and a half ounces of marijuana inside of Cruice's home.