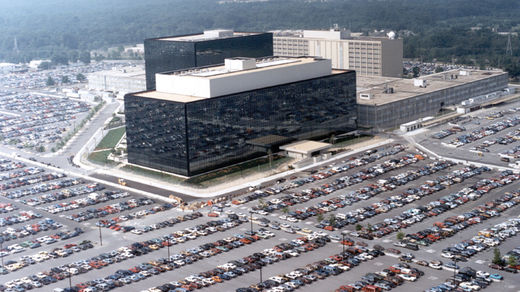 Multiple gunshots reportedly struck a National Security Agency office building in Fort Meade, Maryland, where the department's headquarters are located, according to local law enforcement officials.
No injuries have been reported at the scene, though the NSA told
NBC Washington
that one of its buildings was damaged by "what appear to be" several gunshots. Law enforcement officials are investigating the situation, but US Park Police say they don't know who may have fired the shots.
According to the
Washington Post
, US Park Police spokesperson Alicia Woods said the NSA "found evidence of multiple shots hitting a wall of a building."
Police are also looking into reports of several gunshots being fired along the Baltimore-Washington Parkway and Route 32, which is located near the NSA. No injuries have been reported from that incident, and officials are trying to determine if the two events are related.
About two hours before the incident near the NSA was came to light, gunshots were reported at the Maryland Intercounty Connector, about 12 miles away from the NSA campus. Two people suffered minor injuries during this shooting, though they have been hospitalized and were not actually hit by bullets.