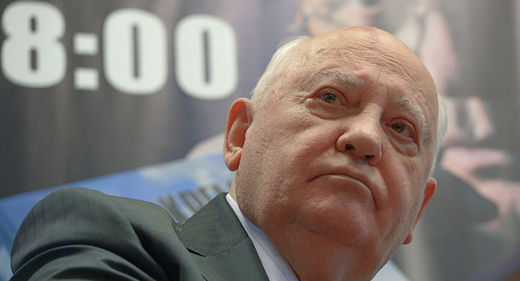 Soviet ex-President Mikhail Gorbachev sees the assassination of opposition politician Boris Nemtsov as an attempt to destabilize Russia. He also warns against calls to give excessive powers to law enforcement and security agencies.
"The assassination of Boris Nemtsov is an attempt to complicate the situation in the country, even to destabilize it by ratcheting up tensions between the government and the opposition," Gorbachev said.
"Just who did this is hard to say, let's not jump to any conclusions right now and give the investigators time to sort this all out," he added.
Gorbachev did not rule out that the high-profile murder could encourage some people to urge the authorities to introduce a state of emergency, which he said would only exacerbate what is already a difficult situation.
Boris Nemtsov was shot and killed in downtown Moscow on Friday night by unknown assassins who fired at least six shots at the opposition politician before taking off in a white car, probably a Ford Focus or Ford Mondeo, which is currently being sought by police.
Russian President Vladimir Putin condemned the assassination and expressed his condolences to the family. "
Putin has stressed that this brutal murder has all [the] signs of a contract murder and is extremely provocative
," presidential spokesman Dmitry Peskov said on Saturday.
"With all due respect to the memory of Boris Nemtsov, in political terms he did not pose any threat to the current Russian leadership or Vladimir Putin. If we compare popularity levels, Putin's and the government's ratings and so on, in general Boris Nemtsov was just a little bit more than an average citizen," Peskov added.
Prime Minister Dmitry Medvedev, meanwhile, urged the law enforcement agencies to make every effort to track down the perpetrators of the "ghastly assassination of a prominent politician."