Famous Russian politician Boris Nemtsov has been shot dead in the center of Moscow, according to Tass news agency.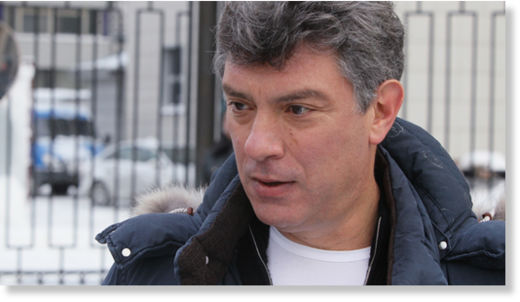 "Boris Nemtsov was shot four times in the center of Moscow at Vasilyevsky spusk. Investigation team is working at the scene," Tass reports citing police sources.
A law enforcement source told Interfax news agency that a white vehicle approached Nemtsov, fired the shots, and rushed away.
Police have dubbed the operation to catch the killers 'Interception.'
Nemtsov's colleague has confirmed his death.
"Unfortunately, I'm currently looking at the body of Nemtsov on the Zamoskvoretskiy bridge [nearVasilyevsky spusk]," a fellow member of his RPR-Parnas party, Ilya Yashin, confirmed to RIA Novosti. "I see the body, and a lot of police."
Nemtsov served as Russian deputy prime minister under former President Boris Yeltsin. Though he was more involved in business than politics in recent years, Nemtsov voiced opposition to President Vladimir Putin, criticizing the government and its policies. Since 2012, he co-chaired the pro-business party RPR-PARNAS (Republican Party of Russia - People's Freedom Party).
Nemtsov's assassination comes just one day ahead of the Vesna ("Spring") opposition rally slated for March 1 in Moscow.
Russian President Vladimir Putin was "immediately informed" about Nemtsov's assassination, presidential press secretary Dmitry Peskov said.
"Putin has stressed that this brutal murder has all [the] signs of a contract murder and is extremely provocative,"
Peskov said.
"The president has expressed his deep condolences to the family of tragically deceased Nemtsov," he added.