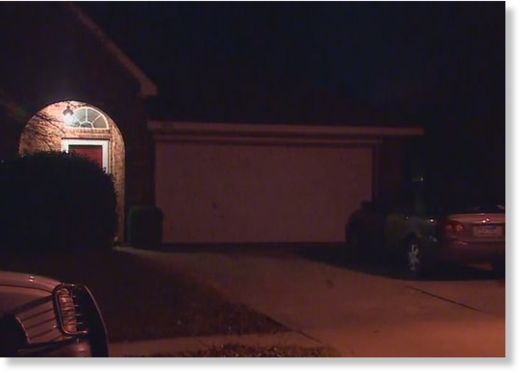 A mother and her two daughters were taken to the hospital after being attacked by their own pit bull Thursday evening in McKinney.
The dog turned on the family just before 6 p.m. inside their home in the 3000 block of Kingsbury Drive, according to a McKinney police spokesperson.
One of the girls was attacked, but managed to escape the home with her sister.
One neighbor said she heard screams and saw the younger of the two girls bleeding in front of the home, with serious injuries to her lower legs.
Another neighbor was helping to apply pressure to her wounds.
The dog was still attacking the mother inside the home when officers arrived.
Police said at least one officer shot and killed the dog to prevent further harm.
The three were taken to Medical Center of McKinney for treatment. The severity of the injuries was not released, but a family friend said they are expected to be okay.
"They were also just completely in shock and terrified and there was quite a bit of blood," said neighbor Catherine Williams. "My daughter didn't sleep last night. Everyone was really shaken in the neighborhood, just really worried about them and praying for them."
Neighbors told News 8 that a second dog was found in the victims' home and taken by animal control.
Animal control and McKinney police were investigating the incident.