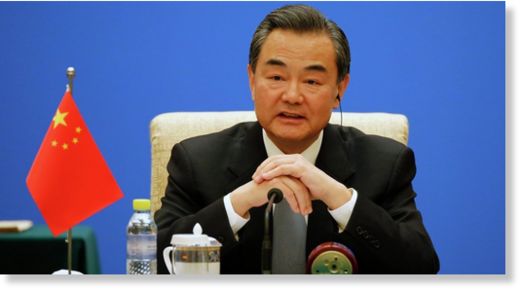 China is ready to develop economic cooperation with Russia and India as part of the "One Belt and One Road" strategy, the building of a new Silk Road, China's Foreign Minister Wang Yi announced on Monday.
"We call for mutual benefits over a zero-sum game, over confrontation. China created the 'One Belt and One Road' initiative. We want to continue the tradition of the Silk Road and give it with a new meaning in a new century," he told journalists after the trilateral Russia-China-India Foreign Minister talks.
According to Yi, China is ready to cooperate with all countries located along the economic corridors that connect China with Europe.
"This is not a Chinese solo, this is a symphony for all our partners," Yi noted, stating that China will cooperate with all interested parties, above all Russia and India to achieve mutual benefits in the 21st century.
In 2013 the Chinese government ratified the "One Belt and One Road" strategy, an economic belt that passes through the countries of the Silk Road which once connected China with Europe through East and Central Asia.