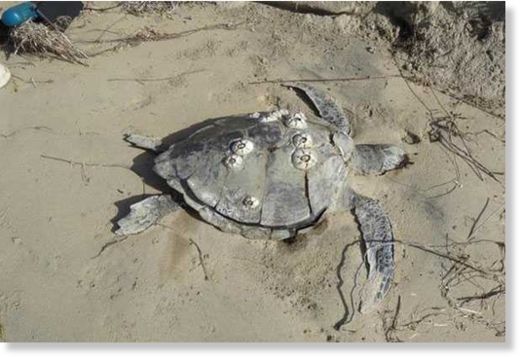 Cold temperatures are suspected of killing some 150 sea turtles found in a lagoon of Mexico's Baja California Peninsula.
Investigators with the federal environmental protection agency said Saturday the green sea turtles were found in the Ojo de Liebre lagoon, on the Pacific side of Baja California Sur state. The agency said it would be difficult to determine the exact cause of death due to the advanced state of decomposition of the remains.
The agency said a cold front that lowered temperatures in the region may have caused the deaths but investigators also would try to determine whether some sort of contamination might have played a role.
In mid-January, federal inspectors found the bodies of 14 gray whales at the lagoon, as well as 16 other sea turtles.
Source: Associated Press