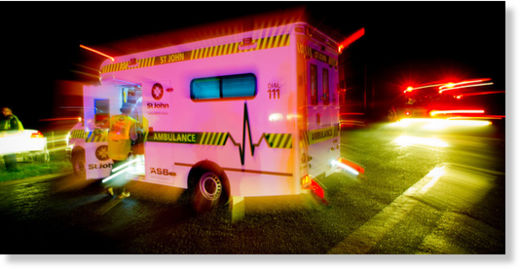 A 3-year-old child has been injured in a dog attack at a Kaikohe home.
The child was attacked by the family pet and rushed by family members to Kaikohe's St John Ambulance station on Tuesday evening.
Police and animal control were called to the Tui St address.
St John Far North manager Ben Lockie said the child, whose injuries were described as moderate, was taken to Bay of Islands Hospital in Kawakawa and from there to Whangarei Hospital.
Far North District Council field compliance manager Barry Webb said the dog, a registered American bulldog, was chained up and police were at the scene when the animal control officer arrived.
"It is now in the council pound while we await the family's return. We will then have an opportunity to get statements and discuss with them where we go to next," he said.
Source: The Northern Advocate