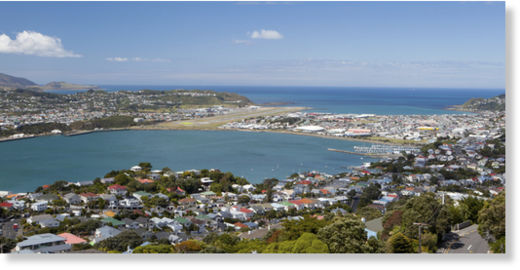 Was it a meteor? A gas cylinder? Or perhaps a bomb?
Nobody seems to know. But the one thing that is certain about the loud bang that shook the Wellington suburb of Strathmore last night is that it was not Superman.
What is widely being treated as an explosion in the eastern suburb about 9.30pm, is being put down by police as an unexplained mystery.
Ahuriri St resident Kevin Cree said a lot of police cars cordoned off the end of his road last night.
Armed Offenders Squad members and police dogs were also called but, by this morning, there was no clue about what caused the blast.
He speculated that it could have been a leftover bomb that went off in army barracks beyond the end of Ahuriri St.
Julia King said police had arrived without sirens, and disappeared again after 30-40 minutes.
It was bizarre that so many people had heard it, yet nobody knew what the cause was, she said.

Another Ahuriru St resident said it was an explosion "like a sonic boom".
He had been told it was also heard in Lyall Bay, on the other side of Wellington Airport.
"The windows shook - everything shook
... within 20 minutes the street was full of people.
"Police blocked the end of the road but it was unclear if they found anything.
"Some people thought it was a meteor
. It did feel like a natural phenomenon."
Social media ran wild with the action in the area.
@k8harris tweeted "Explosion out in South Wellington (Strathmore)? People out on streets."
@julia_m_king tweeted, "our house shook, sounded so close. Cops screaming down Broadway but haven't come up the hill."
Inspector Mike Coleman, of Police Central Communications, last night said six police units responded after reports some of the youths were carrying knives.
However, those claims had not been substantiated, he said.
There was a report of an "explosion" and police were investigating the source of the noise, Coleman said.
Police spokesman Nick Bohm said police were not even entirely sure the sound was an explosion.
Matt Dravitzki, a spokesman for Sir Peter Jackson, said the reported explosion had nothing to do with the Miramar film making empire.
Wellington Airport spokesman Greg Thomas said the airport was also not behind the big bang.