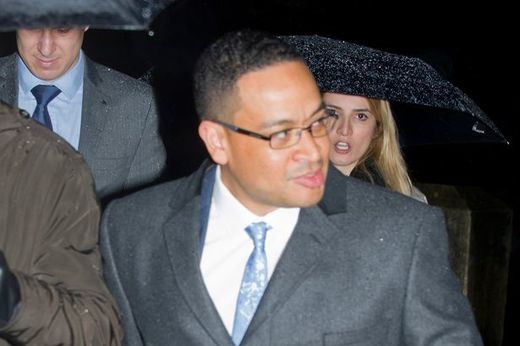 A police officer who admitted to kicking and beating the mother of a sick child has just been cleared.

The woman suffered over 40 injuries

, but Officer Warren Luke, 38, has been cleared of causing her actual bodily harm.
Luke, a Metropolitan police officer in the United Kingdom, said that he had the right to attack the woman because hospital staff told him she would not leave the lobby when asked. Thursday, a jury in the Wood Green crown court cleared Officer Luke of committing any crime whatsoever.

Comment: So not leaving the hospital lobby is grounds for brutal assault by the police? In what kind of world does that make any sense?


The mother has not been named for legal reasons. What we do know was that she had been caring for her seven-year-old daughter. The young girl suffers from cerebral palsy, and was taken to the hospital for an incident related to this, back in December of 2013. The hospital had told the mother that she had to leave the hospital and an argument ensued. Officer Luke was one of four officers who came to "resolve" the incident, but he was the only one who chose to use violence to do so.
A security camera video was played for the jury. The video documents the cop saying to the mother: "'You've got to leave, you've got to leave'," the woman explained.
"I kept playing with my daughter and then I saw him moving towards me. He was kicking me and kicking me. He had one hand on my head. When I fell on the bed he grabbed my hair and banged my head. I was screaming. I couldn't defend myself. My ex-husband ran in and shouted, 'why are you kicking my wife?'"
Officer Luke has been a police officer for over six years. He told the court that the woman's behavior was "escalating" the situation. He claims that he had to assault her, because the child's "safety" was at risk.

Comment: Psychopaths will use any pathological logic to justify their insane actions, and when the psychopath is an on-duty police officer they have the full force of the state behind them. Time and time again we see these cowards getting away with murder, assault, torture... the list goes on and on.


He admits to punching the mother repeatedly on her left bicep. He then admits that he struck her in different places.
This, he said, was part of a continually evolving approach - throwing a "distraction strike" on the left side of her face, using his foot. He was wearing heavy combat style boots at the time.
"I did kick out at the left side of her face as trained to do. My footwear was a boot but it's light."

Comment: "Oh my combat boot was a light boot...." See how the twists come in, he's literally beating the bejesus out of this woman and justifying it as if it's defensible.


When he was asked how he caused the woman so many injuries if he was indeed trying to deescalate the situation, he replied: "I can't say exactly where and how her injuries were sustained, I can only say what I did."
The Guardian UK was told that the woman needed plastic surgery after the assault, and has been unable to work ever since.
The officer explains that when his punches didn't seem to have the desired effect, he decided to attack the woman with more fury and strength.
"I wouldn't say that I used full force but I do remember hitting harder because it had no effect. I used police tactics with good reason that were absolutely necessary. I didn't go too far. Whenever a police officer uses force you need to be accountable for it."
Security officers who witnessed the incident said they were appalled by the officer's action. Two police officers also testified against Officer Luke.

Officer Mary Clark described the attack as "just horrific"

.
Still, Officer Luke was cleared of all wrong-doing.