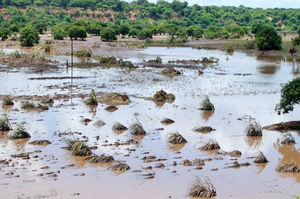 Aid agencies raced on Monday to reach tens of thousands of people displaced by catastrophic floods across southern Africa, as more heavy rain was forecast in the coming days.
More than 200 people have died in Malawi, Mozambique and Madagascar in one of the worst disasters to hit the region in years. Rivers have burst their banks, flooding vast areas and destroying homes, bridges and crops.
"After surveying the flooded districts from the air, we know that the scale of flooding is immense, and with the rains still falling, the water is unlikely to recede quickly," UNICEF's representative in Malawi, Mahimbo Mdoe, said in a statement.
"Stagnant water and poor sanitation can be deadly for young children, so we are in a race against time to reach displaced communities with clean water, sanitation and medical supplies."
More downpours were forecast in Malawi and Mozambique, said the U.N.'s Office for the Coordination of Humanitarian Affairs (OCHA).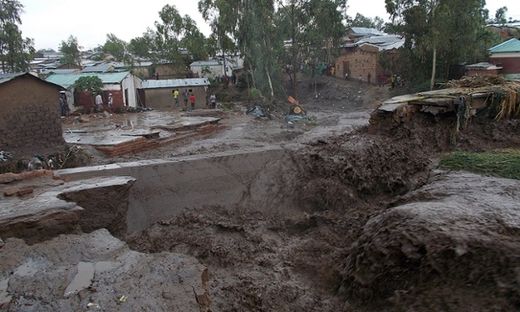 "Torrential rains are also forecast for the southern regions of Tanzania as well as northern Zambia. These rains could worsen the flood situation in the region," OCHA said.
Malawi, one of the poorest countries in the world with a population of 16 million, has been hardest hit, with at least 176 confirmed dead and 121,000 displaced. Its president has declared half of the landlocked country a disaster zone.
In neighboring Mozambique, the government has reported 49 confirmed deaths and 33 unconfirmed deaths in "red alert" central and northern areas, Pasquale Capizzi, spokesman for the U.N.'s humanitarian team in Mozambique, told the Thomson Reuters Foundation.
"People have drowned trying to ... reach safe areas," he said.
The Mozambican and South African armies and navies were conducting search and rescue operations, although heavy rains, strong waves, overflowing rivers and blocked roads were hindering efforts, OCHA said.
Aid was being delivered by air, Capizzi said, with 28,000 displaced in Mozambique's central coastal province of Zambezia, which borders Malawi.
"The country is cut in half because ... the main road south to north is cut in Zambezia where a bridge has been destroyed by the waters," he said.
More than 740,000 people in Malawi, Mozambique, Madagascar and Zimbabwe are likely to suffer crop losses in wake of the disaster, OCHA said.