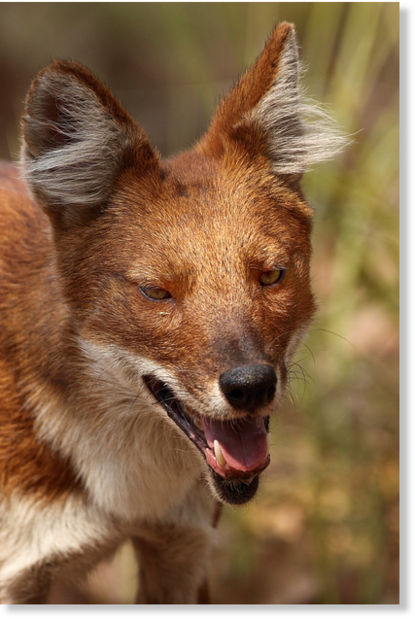 A seven-year-old girl was mauled and killed by a pack of feral dogs in Bhidiya Rasoolpulpur village on Thursday afternoon.
According to reports, the minor, daughter of a brick kiln worker, was attacked by the pack while she was on her way home after giving lunch to her father.
Hearing her cries, villagers and passersby rushed to the spot and tried shooing the pack away but to no avail.
The girl, after some time, started bleeding profusely and fell unconscious on the spot.
The dogs did not leave the spot despite many attempts by the locals. It was only when some villagers armed with sticks rushed to the place, that the dogs left.
By then, the girl had already died due to extensive bleeding and deep injuries, said inspector Bachchu Singh of Sheshgarh police station.
"This is the first time that such an incident has been reported.
Though the pack inhabits the forest area, it rarely ventures into the village to attack the locals," said Singh. The girl's body was taken away by her parents who refused to allow the police to conduct a postmortem and instead cremated her body quietly.
According to Dr Abhijit Pawde, veterinary scientist at Indian Veterinary Research Institute (IVRI) the wild dogs, also known as 'Dhols', start feeding on carcasses of dead animals lying on the outskirts of villages and usually develop killer instincts. They are classified as feral dogs. They possess a strong sense of smell and
can sense whether the person or animal in front of them can withstand the attack. They move in packs and attack.
"In this particular case, it can be assumed that the girl was walking alone. She was not mentally and physically strong enough to ward off the group.
These dogs cannot be categorized with the stray dogs moving around in urban areas as their behavioural pattern is quite different from them,"
said Pawde.
However, Mohammad Ehsan, former chief wildlife warden (Uttar Pradesh) said, "Presence of 'Dhols' - during the last few years - has been reported mainly from jungles in South India. They have not been sighted in Bareilly region from a long time.
The incident which has occurred is difficult to understand."
"As per my experience, the group of dogs who attacked and killed the girl was presumably a group residing on the outskirts of the village and one or two among them were rabid or rabies affected dogs," Ehsan added.