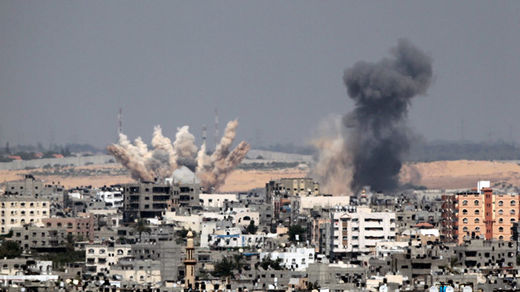 The International Criminal Court in the Hague has opened a "preliminary examination" of possible war crimes conducted on Palestinian territory during the last year's military conflict with Israel in Gaza.
A preliminary examination is the first step in the court's legal process, and evaluates whether a full investigation is necessary.
In a
statement
released on the ICC website, its Prosecutor Fatou Bensouda promised that her office "will conduct its analysis in full independence and impartiality," mentioning that no deadline has been set for announcing the results of the investigation.
Although the court may address fundamental issues, such as Israel's occupation of Palestinian territories following the 1967 war,
the examination is likely to home on in on specific violations during the IDF incursion into Gaza last summer, in which more than 2,000 Palestinians, and 60 Israelis died.
"The case is now in the hands of the court," Nabil Abuznaid, head of the Palestinian delegation in The Hague, told Reuters. "It is a legal matter now and we have faith in the court system."
The Palestinian Authority will officially
join
the ICC on April 1,
while Israel is not a member
.
Israel and the US have vehemently protested Palestine's accession, claiming it will embroil the sides in a potential decades-long legal battle, and stall a negotiated diplomatic solution.
Jerusalem has suspended $125 million in monthly financial transfers to the PA to signal its displeasure
.
For Palestine, the ICC offers not only the chance to officially address its qualms with Israel's action, but another milestone on the path to full statehood. The move does, however, leave Palestine open to potential attacks on its own war crimes record, including the sponsorship of construction of rockets aimed at Israeli towns, and the use of civilians as human shields for terrorists.