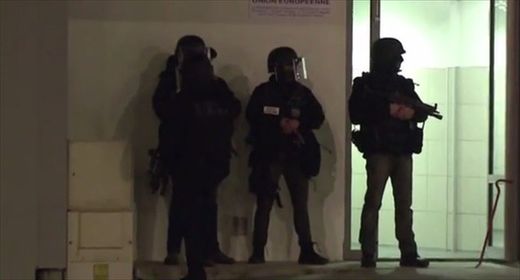 Two men suspected of murder 12 people in Paris during an attack on the satirical weekly
Charlie Hebdo
have been killed
,
according to
the AFP.
The brothers, Cherif and Said Kouachi, were holed up at a small printing business in Dammartin-en-Goele, a small French town near Paris, and had taken an employee hostage.
The suspects "came out firing on security forces" after being surrounded
, the AFP reported.
The hostage was reportedly freed and safe.
Police also killed a gunman who opened fire on a Jewish supermarket in eastern Paris and then took at least five hostages. Two people were killed in the initial attack. It is unclear if any other hostages were harmed.
Watch
live coverage
below: