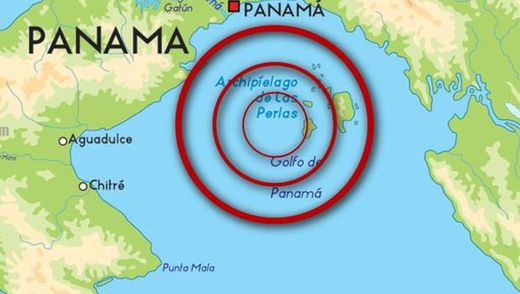 The U.S. Geological Survey says a
magnitude-6.6 earthquake has struck off the Pacific coast of Panama
. There are no immediate reports of injuries or damage.
The U.S.G.S. said the quake hit at 11:07 p.m. local time Tuesday with its epicenter 151 miles (245 kilometers) south of the coastal city of Punta de Burica, close to the border with Costa Rica. Its depth was measured at 20 miles (33 kilometers).
The Pacific Tsunami Warning Center says no tsunami threat was issued for the area following the quake.
In
early December, two earthquakes with magnitudes of 5.8 and 6.6 struck in the same region
without causing damage or injuries.