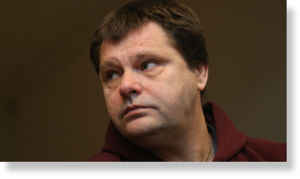 Frank Van Den Bleeken, a serial murderer and rapist, who has spent 30 years in prison, is set to be euthanized in Belgium on January 11. He has asked to die due to his "unbearable" psychological suffering, local media reports.
Fifty-year-old Frank Van Den Bleeken has been convicted of repeated rape and murder, and the "euthanasia will indeed be implemented" in the northwestern town of Bruges, a justice ministry spokeswoman told local
De Morgen
newspaper.
"Now the time has come," she said.
Van Den Bleeken's euthanasia request was approved in September, but no date for the procedure was set then.
He has reportedly refused to be considered for early parole, viewing himself as a threat to society. However, he found the conditions behind bars inhumane, AFP reported, citing Belgian media.
The country's government hasn't released any official statement on the matter yet.
Belgium made euthanasia legal in 2002. In 2013, the number of mercy killings carried out in the country stood at 1,807, according to the statistics cited by AFP.
The terms for euthanasia are quite strict: patients must be mentally capable, conscious, and have demonstrated a "voluntary, considered and repeated" demand to die.