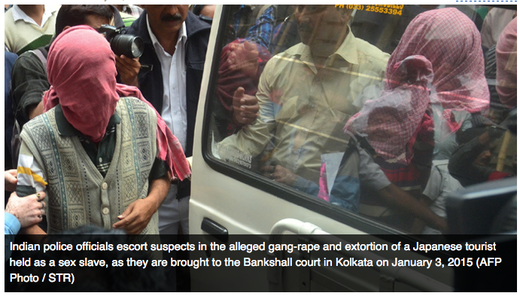 Five men have been arrested for kidnapping a young Japanese woman, who managed to escape after some three weeks of repeated gang-rape at gunpoint near a Buddhist holy site in Bodh Gaya, a popular Indian tourist spot.
A gang of men, some of whom presented themselves as tour guides, reportedly raped a Buddhist student, who came from Japan, after kidnapping and taking her to Paro village in the East Indian state of Bihar.
The student checked into a hotel in Kolkata in November. According to a complaint filed with the local police, the woman was first taken from the city of Kolkata to a beach town of Digha on November 23, where she was forced to withdraw 75,000 rupees ($1,200) from an ATM
"We have arrested three people who befriended the victim in Kolkata. They have been charged with common conspiracy and intention to kidnap and rape," Kolkata joint police commissioner Pallab Kanti Ghosh said.
"The men managed to extort 76,000 rupees ($1,200) from her and convinced her to travel to Bodh Gaya with them in their car."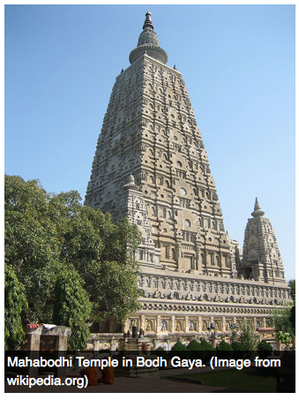 There she was reportedly handed over to other two men and taken to a village, where the woman was confined in a secluded basement room and repeatedly raped by five men during the course of some three weeks.
"When her health condition deteriorated due to repeated rape and poor living conditions, she was brought to Gaya (district headquarters) for medical treatment on December 20"
,
a police officer who is part of the investigation told AFP on condition of anonymity.
The woman then reportedly managed to escape to Varanasi, a city in the neighboring state. Afterwards, she reached Kolkata where she lodged a complaint of molestation and fraudulent withdrawal of money, but later, giving a statement before the magistrate, she alleged rape.
"(When) we came to know of the incident... we assisted her in registering the complaint with the police," Japan's consul-general in Kolkata, Kazumi Endo, told AFP.
India, the world's second most populous country, has seen lots of rape cases, with many of them underreported - but some, such as the fatal gang
rape
of a medical student in New Delhi two years ago, sparking global outcry.