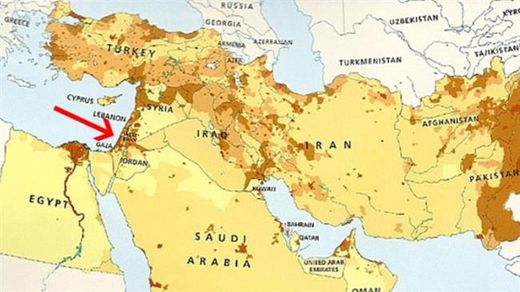 There is no mention of Israel in a new atlas released by one of the world's largest publishing companies.
HarperCollins Publishers, based in the United States, has sold atlases to English-speaking schools in some Persian Gulf countries that have no place named Israel in its maps.
However, the Gaza strip is clearly marked in the maps while Jordan and Syria stretch their way to the Mediterranean Sea.
Under huge pressure from the Israeli lobby in the United States, the company has regretted publishing the maps. The move has also triggered anger in the occupied Palestinian lands.
The company, which is a subsidiary of Rupert Murdoch's News Corp, had initially defended the publishing of the atlases and described it as a predetermined policy.
Officials in the giant publication group had said that including the name of Israel in the maps would have been "unacceptable" to customers in the Persian Gulf region.
Arab Muslims in the Persian Gulf and Middle East see the Israeli entity as completely illegitimate as it was established in 1948 in the territories that were occupied illegally. Since then the entity has pursued a policy of expansion mainly through forced evacuation of people, expansion of settlements and waging war on defenseless civilians.