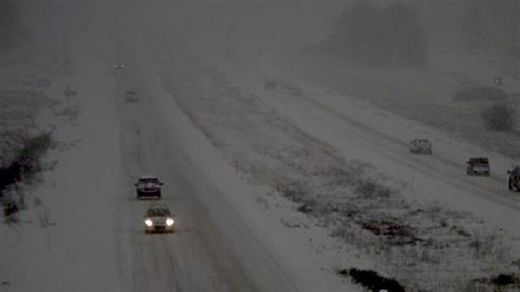 A severe winter storm across the western United States has taken five lives in the state of California.
The New Year in the US has
started with a winter system bringing very cold temperatures, heavy snow and freezing rain
from southern California through the southern Plains, the National Weather Service reported Thursday.
Strong gusts toppled trees in Northern California, killing two people in the town of Paradise on Tuesday. Another person was killed by a tree early Wednesday in Redding.
Two other people died and a third was missing after storm winds up to 40 miles an hour broke boats loose from moorings at Santa Catalina Island off the Southern California coast Tuesday night.
Los Angeles County Fire Chief Daryl Osby has identified one of the victims as a harbor patrol officer.
The storm
forced residents in some usually sunny cities to experience an icy New Year's Eve
.
More than 180 motorists had to be rescued after being stranded in the snow on mountain highways northeast of Los Angeles.
Weather forecasts show that freezing rain will develop over parts of the Southern High Plains Thursday into Friday.
The National Weather Service said the storm was moving across California into the Mojave Desert and Las Vegas, dropping snow on parts of northern Arizona and Utah along the way.
Snow will also develop over parts of the Southern High Plains on Friday evening.
Ice and snow also affected roads and highways in New Mexico, Texas and Oklahoma.