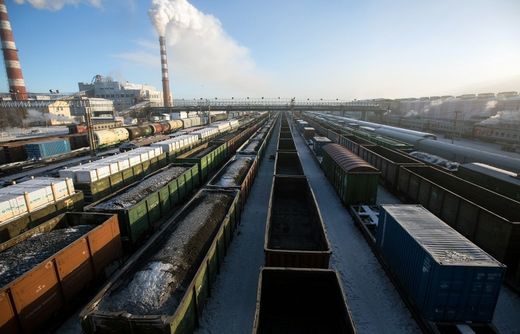 Russian supplies of coal and electricity to Ukraine
without prepayment
prove Russian President Vladimir Putin's goodwill to provide real support to the Ukrainian people, presidential spokesman Dmitry Peskov told TASS on Saturday.
He confirmed Ukraine's reports on starting such supplies.
"Against all the odds as President Putin said earlier in the hard times
he had never given up the consistent policy towards supporting the Ukrainian people and providing real and not eventual support
, due to the critical energy situation Putin took a decision on such supplies
regardless the absence of prepayment, which is the condition of making them
," Peskov said.
"
This proves President Putin's political goodwill to provide support for Ukrainians, particularly before New Year
," he said.
Russian Vice-Premier Dmitry Kozak said Russia had taken a decision to supply
500,000 tonnes of coal to Ukraine per month
for solving its energy problems.
"If an additional corresponding agreement may be reached, we're ready to supply another 500,000 tonnes,
totally one million tonnes of coal
, to Ukraine in order to help it solve energy problems," Kozak told Rossiya24 TV Channel.
The decision to this effect was made at Ukraine's request. Energy carriers will be supplied to Ukraine on easy terms, he said.
Kozak expressed hope that this would help ensure reliable energy supplies to Crimea.
Earlier, anonymous hackers attacked the website of the Ukrainian Regional Development Ministry to have posted a hoax saying Russia was prepared to supply energy to Ukraine without prepayment, the ministry's spokeswoman, Nadezhda Petruniak, said.
"Apparently, the website was attacked by anonymous hackers. The ministry's press-service has not published any information of this sort either on its own behalf, or on behalf of other press-services or officials," she said.
Petruniak said the Regional Development Ministry did not have any information about energy supplies from third countries at its disposal and surely was not in the position to publish it, because it was a competence of a different ministry.
Meanwhile, the Regional Development Ministry's Internet site said Russia had agreed to supply fuels to Ukraine without prepayment. The hoax has now been eliminated.