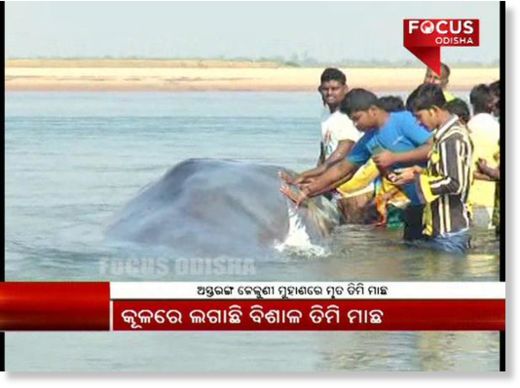 In the second incident of its kind this month, the carcass of a large whale was found at the Gouda Nuagaon beach under Krushnaprasad block near Brahmagiri in Odisha's Puri district today.
The dead whale measuring around 30 feet in length, 12-15 feet in girth and weighing approximately 10 tonnes was sighted by villagers at about 2 pm today.
Curious villagers have gathered in huge numbers on the beach to have a glimpse of the large aquatic mammal. Awestruck by the size of the dead creature,
the villagers said they had never seen anything like in their lifetime.