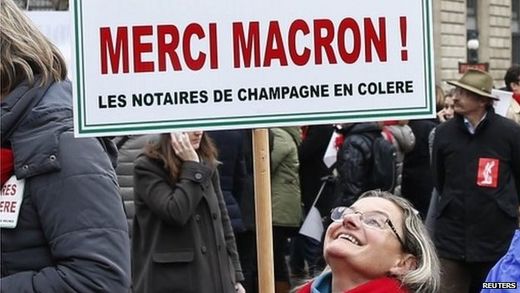 The number of people seeking work in France has risen to a record high, official figures show.
The jobless total rose by 27,400 in November to 3,488,300 - the highest level yet seen.
That means the number looking for a job has risen by 5.8% in the past year.
The claimant count rose in November for the third month in a row, and official government estimates suggest the economy will have grown by just 0.4% this past year.
The jobless figures count the number of people claiming benefits and looking for work with the National Agency for Unemployment.
The alternative international measure of unemployment, devised by the International Labour Organisation and based on a regular survey, says that unemployment in France rose to
2.84 million in the third quarter of the year
, giving an
unemployment rate of 9.9%
.
President Francois Hollande, elected in 2012, made the creation of more jobs a key feature of his election campaign.
He recently stated that if he failed in this aim, he would not stand again in the 2017 presidential elections.
The latest attempt to rouse the economy from stagnation and to create more jobs was announced earlier in December.
The French Prime Minister, Manuel Valls, and the Economy Minister, Emmanuel Macron, outlined plans that included increasing the number of businesses operating on Sundays, and opening up regulated sectors, such as certain professions, to competition.
It is not obvious this strategy would succeed in reviving the economy, even if implemented fully.
The deregulation plan produced immediate protests by thousands of people in Paris and faces opposition from within the ruling Socialist Party.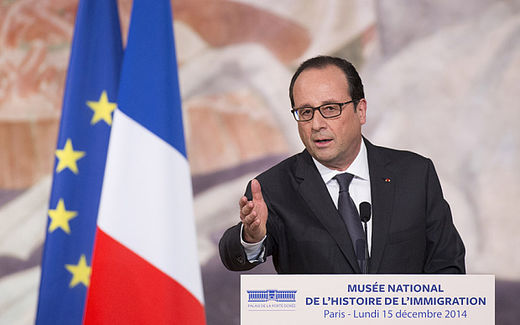 More from the
Telegraph
:
President Francois Hollande has seen his popularity fall to the
lowest ratings in French polling history
, with a key factor being his failure to live up to promises to tackle unemployment.
The jobless increase in November was the third monthly gain in a row after a slight fall in unemployment in August.
The French government had been counting on a pick-up in business activity in the second half but has cut its 2014 economic growth estimate to 0.4pc from 1pc previously after the economy stagnated in the first half.
Data on Tuesday showed a slight rebound in consumer spending in November while the government confirmed its estimate of GDP growth at just 0.3pc in the third quarter of the year.