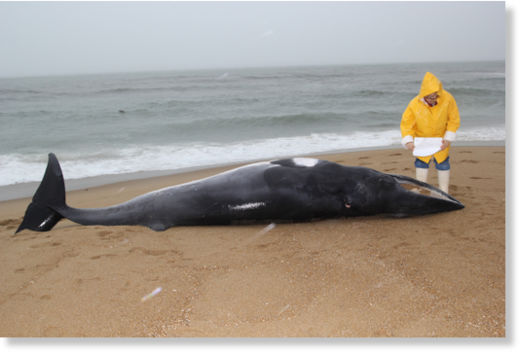 Virginia Aquarium responders found a stranded whale in Virginia Beach Wednesday morning.
The female Minke whale was dead when the aquarium's stranding response team arrived near Dam Neck Naval base. It was about 14 feet long. Heavy equipment on the base is assisting moving the animal above the high tide line and the stranding team will conduct a necropsy Friday morning.
The program is supported by the Virginia Aquarium Foundation through donations from the community, and grant-making organizations. To report a dead or live stranded marine mammal or sea turtle call the Virginia Aquarium Stranding Response Program 24-hour hotline at (757) 437-6159.