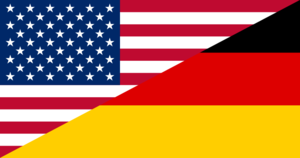 The terrorist threat level in Germany is currently very high, with Germany's involvement in the anti-Islamic State (IS) war a justification for a terrorist attack, the
Bild
reported Tuesday citing
unattributed security services documents
.
"It must be assumed that terrorist attacks of different scale and intensity are possible in the Federal Republic," the document said as quoted by the tabloid. The organizers can be individual terrorists and "individual groups acting autonomously."
Germany's participation in the anti-IS struggle serves potential terrorists as a "justification for [their] terrorism," according to the document.
Germany is part of a US-led anti-IS coalition formed by US President Barack Obama to reverse IS advances in Iraq and Syria.
About 550 German Muslims are currently involved in the armed conflict in the Middle East, and over 150 have since returned home.
Last week the local media reported that Reda Seyam, a senior IS official killed in battle in Iraq, was a citizen of Germany. According to the country's authorities, Seyam was the education minister of the insurgent group and has been fighting with them for 10 years.
Islamic State is a Sunni jihadist group that emerged during the Syrian civil war. Having launched an offensive in Iraq in June, the insurgents announced the establishment of an Islamic caliphate on areas under their control. Infamous for their extreme human rights violations, the jihadists are responsible for thousands of civilian deaths.