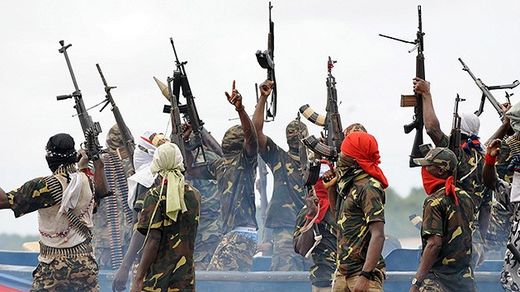 The Boko Haram terrorist group has killed as many as 32 people and kidnapped scores of others in the restive northeastern part of Nigeria.
Officials and witnesses from the village of Gumsuri said on Thursday that the number of the abductees, which include women and children, could exceed 100.
"
After killing our youths, the insurgents have taken away our wives and daughters
," said Mukhtar Buba, who fled Gumsuri to Maiduguri, the capital of Borno State.
Boko Haram has claimed responsibility for many deadly gun and bomb attacks in various parts of Nigeria since the beginning of its militancy in 2009. Over 10,000 people have so far been killed in the assaults.
According to the United Nations High Commissioner for Refugees,
nearly 650,000 Nigerians have fled their homes due to Boko Haram's attacks and are displaced inside the country, while thousands more have taken refuge in neighboring countries.
Boko Haram -- whose name means "Western education is forbidden" --
says its goal is to overthrow the Nigerian government.