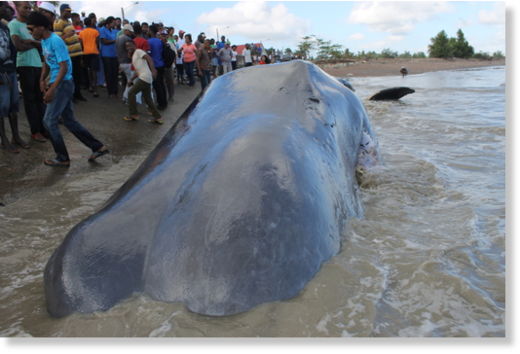 Hundreds of persons turned out this morning to get a glimpse of a whale that washed up at the Kitty foreshore opposite Pere Street.
Speaking to TrakkerNews wildlife conservation specialist Annette Arjune-Martins said her organization along with members of the Guyana Defense Force were looking and trying to free the whale since Sunday after they were notified of the mammal being trapped in fishing net at Mahaicony Foreshore.
Their efforts proved futile and this morning they got word of the find at Georgetown seawall of the dead whale.
Martins said she will be working along with the Public Works Minister Robson Benn on the way forward as to what they will do with the remains.
The whale size is approximately 20 feet.